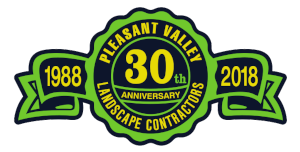 Pleasant Valley Landscape Contractors is a full service residential and commercial landscape company serving the Merrimack Valley area. We are a professional company, owned and operated since 1988 by the Consoli family. Pleasant Valley Landscape Contractors is committed to providing superior service in all facets of landscape maintenance. We are also dedicated to providing outstanding quality landscape design and installation.
Our landscape professionals are highly trained and work hard to make your property beautiful year round. Enjoy hassle-free, reliable services and quality products that you deserve with Pleasant Valley Landscape Contractors offered at competitive rates.
Landscape Design with Digital Imaging – We provide a complete landscape design on your property which enables you to view a color view of your property before installation. Click here for more information.
"I invite you to join our family." David Consoli