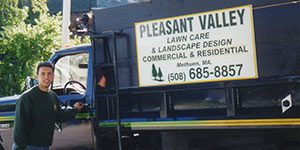 Pleasant Valley Landscape Contractors was founded in 1988 by Mario and David Consoli.  For 35 years the Consoli family has been providing superior service to the Merrimack Valley area.  Our mission is to provide our customers with the highest level of service and high quality products for their homes and businesses.  Our no-nonsense, no excuse approach to service has been well received by thousands of our clients over the years.  We are a full service, licensed and insured landscape contractor with the capability and resources to handle all phases of landscape design, maintenance, and construction.
Co-founder and owner, David Consoli runs the daily field operations like a fine Swiss watch.  In addition, David personally meets with clients when creating estimates to ensure their needs are met.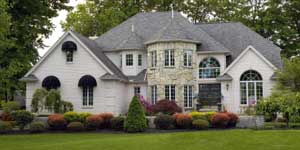 All Pleasant Valley construction projects begin with David selecting plant material and supervising the installation.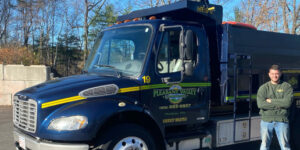 In 2020 Michael Consoli joined our Maintenance team. This 3rd generation of Consoli's quickly moved up to crew leader on one of our mowing crews in 2022. Michael is committed to continuing Pleasant Valley's 35 years of superior service to our clients.
David's wife, Karen Consoli provides office support including Accounts Payables, Accounts Receivable and Payroll.
All Pleasant Valley employees are professional, courteous and trained individuals.  Our employees are subject to random drug and alcohol testing, criminal background checks as well as U.S. Citizen Verification.